Hydro excavation and vacuum excavation are non-destructive and non-mechanical processes which use pressurized water and industrial strength vacuum to evacuate and excavate the soil simultaneously. As hydro excavation breaks up soil, the soil and waste are safely conveyed by vacuum into a debris tank.  This method is usually preferred in cases where the soil is cohesive and undisturbed. At times water may not be a necessary ingredient to break up material, especially in backfill areas with loose sand or gravel. In this scenario, it is only necessary to use a powerful vacuum truck. Hydro vacuum excavation is ideal for tunneling foundation, repairs of apartment complexes, homes and commercial properties.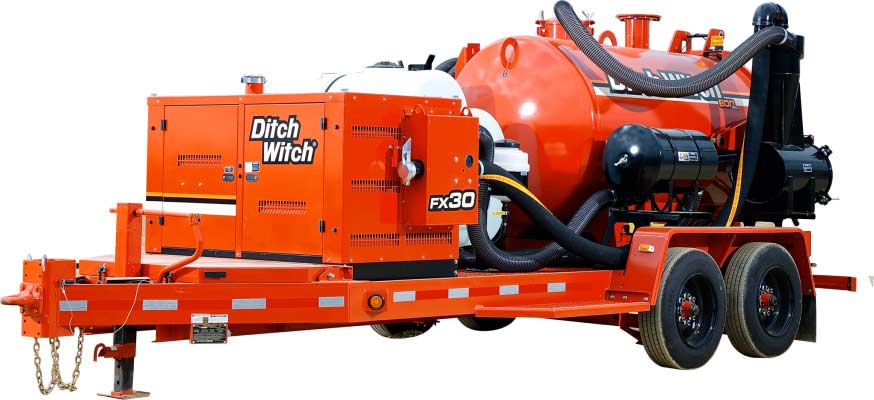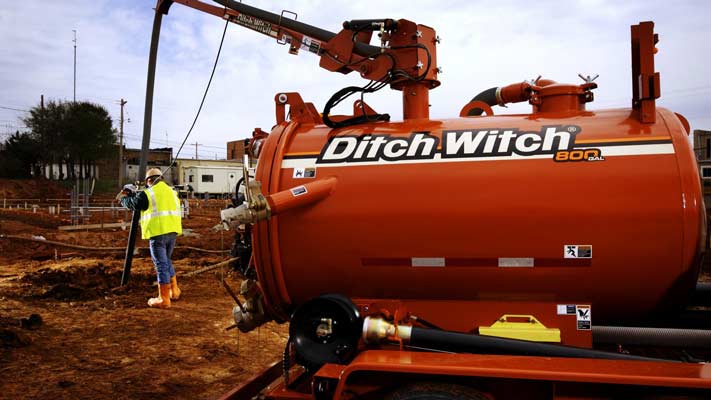 Why Hydro Excavation?
Hydro excavation has gained popularity over the years as a method used for digging and moving soil. Pressurized water is used along with a powerful vacuum to complete the hydro excavation system. Based in Santa Maria, Joseph Engineering is an expert in Hydro Vacuum excavation. Joseph Engineering offers the best hydro excavation solution where mechanical excavation can't be done due to limited construction space or when there are known or unknown underground utilities.
Equipment
With our powerful equipment including vacuum trucks and variable pressure water equipment, we can efficiently and effectively remove materials around pipelines, sewers, tanks, utility lines, manholes, conduits. Hydro excavation can also be done alongside buildings where conventional excavation would be destructive or of higher risk. Customer satisfaction and safety are our top priorities as our hydro vacuum excavation service eliminates unnecessary property damage, risks and downtime for you and your construction project.
There are various advantages of hydro excavations but the most important is safety. This is because it is less destructive and results in few numbers of repairs to the surface and less backfilling requirements. Manual digging on the other hand is time consuming and very intensive for laborers. Heavy machinery can cause damage to the surrounding therefore posing safety risks. Other uses of hydro vacuum excavation include exposing utilities, remote digging, piling hole excavation, slot trenching, potholing, and debris removal.
Other benefits of using hydro excavation include:
It is a faster excavation method on larger sites
It can be used remotely
Hydro excavation is better on rocky soils and in clay
Minimal disruption to the job site due to precise digging
The water used in hydro excavation eliminates static electricity
Heated water from the trucks can cut through frozen land
Using pellets enables solidification and absorption of wet slurry allowing easy onsite disposal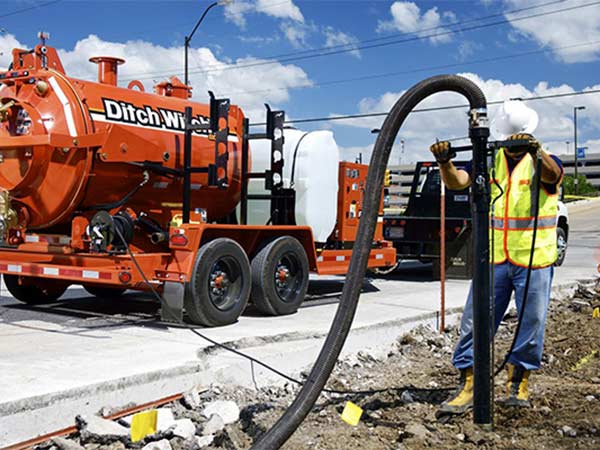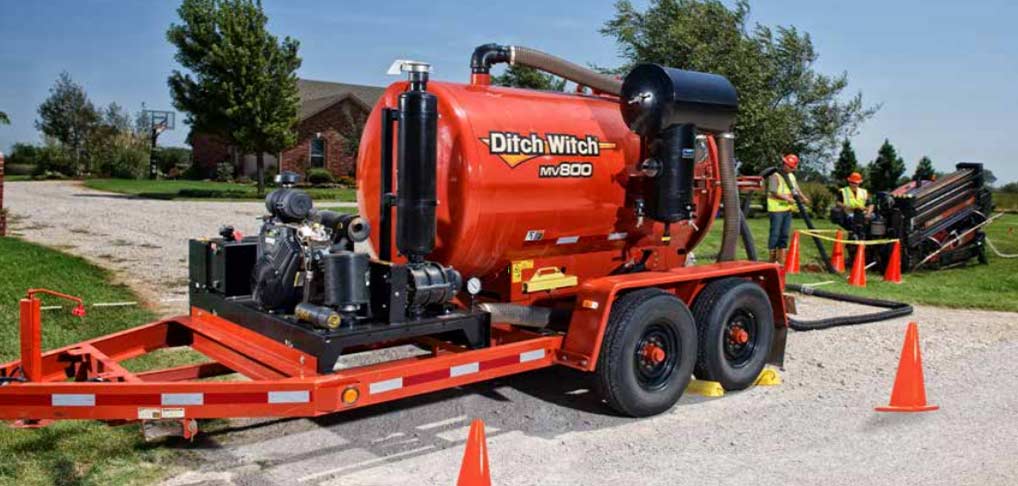 Remote Excavation
Hydro vacuum excavation is important when access to the site is restricted due to physical obstruction, structural congestion, overhead clearances, unstable soil conditions and narrow access roads. Remote excavation enables Joseph Engineering to reach areas where conventional excavating equipment can not fit. The vacuum trucks can be parked hundreds of meters away. A water or air gun and the vacuum hose are the only equipment needed at the actual dig site. Our operators have safety training and are always prepared for your project.
Potholing
Potholing/daylighting is one of the most common uses of hydro excavation. A test hole is dug so as to locate underground utilities where the location is less known. It is done when the contractor needs to verify the type, size or depth of an underground utility. Joseph Engineering can cut or core a hole to locate any utility line, then restore the core and backfill the hole according to regulations. When using Joseph engineering for potholing, you do away with the risks that come with traditional digging method.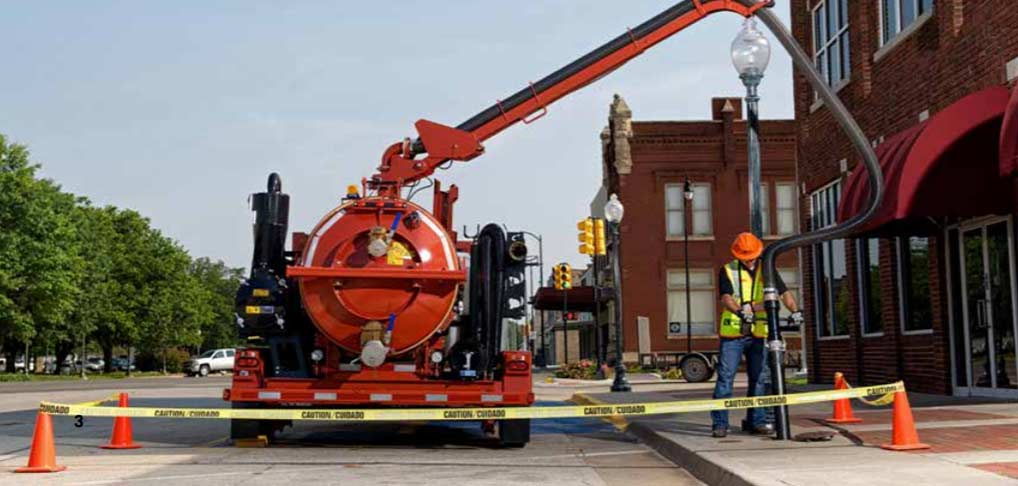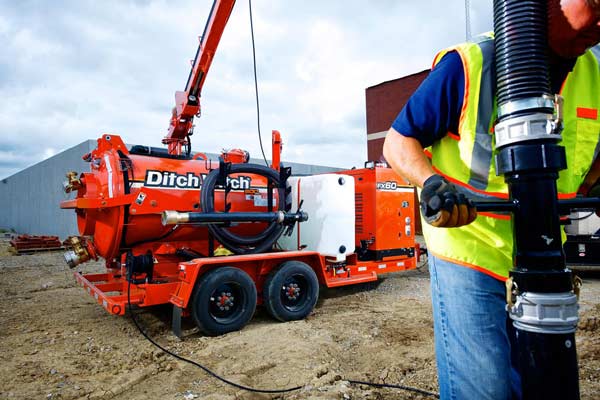 Slot Trenching
In slot trenching, pressurized water cut thin accurate trenches of several dimensions. When the details of the site area are not known, this method can also be used to search for utility lines. Joseph engineering is able to install pipes, cables, sprinkler systems, posts, signs and other underground utilities using slot trenching, and for narrow trenching around the foundation for installation of electrical lines and grounding wires.
Debris Removal
Joseph Engineering is often on call for emergency and planned debris removal for businesses, municipalities, homeowners and property managers. Our powerful industrial grade vacuum equipment is ideal for fast and clean material removal. We can vacuum out mud and debris in storm water manholes and inlets, catch basins very fast. This results to huge savings in money and time.
Whatever the project, Joseph Engineering has the equipment, manpower and is prepared to handle the job.
We are available 24/7 to help you with your most difficult projects.